Quite simply, Expo '76 is unforgettable! Assembled from the eclectic ranks of Poi Dog Pondering, Tomorrow The Moon, The New Duncan Imperials, Mucca Pazza, and The Renaldo Domino Experience, this cast of characters covers tunes in name and style like no other. Plan on spending the night excitedly wondering, "What could possible happen next?!?" 
Their ever-expanding set list careens wildly through decades and genres as the band follows its own muse. Whether they're storming through a rockabilly chestnut, a show tune, a top 40 hit from their (or your) childhood, brassy, jazzy hits and more, you'll feel the unbridled joy of some of Chicago's busiest and most respected musicians doing what they were born to do. Indeed...Quite simply, they're unforgettable.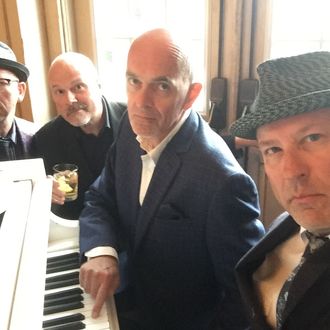 Thanks for supporting Expo'76 during these non gigging times! We miss you!
Enter the amount you wish to donate
Expo'76 and the Total Pro Horns return to our favorite intimate theater in Three Oaks MI for a night of fun and booze. Just a short ride to this beautiful town from Chicago. A great getaway!